A few days ago, a tweet from a fake account claiming to be the Jerusalem Post, a leading Israeli newspaper, went viral on social media, that the Prime Minister of Israel, Benjamin Netanyahu, had been hospitalized and the reasons were not clear. The tweet was later deleted after we did the investigation and countered the fake news. [Tweet Archive]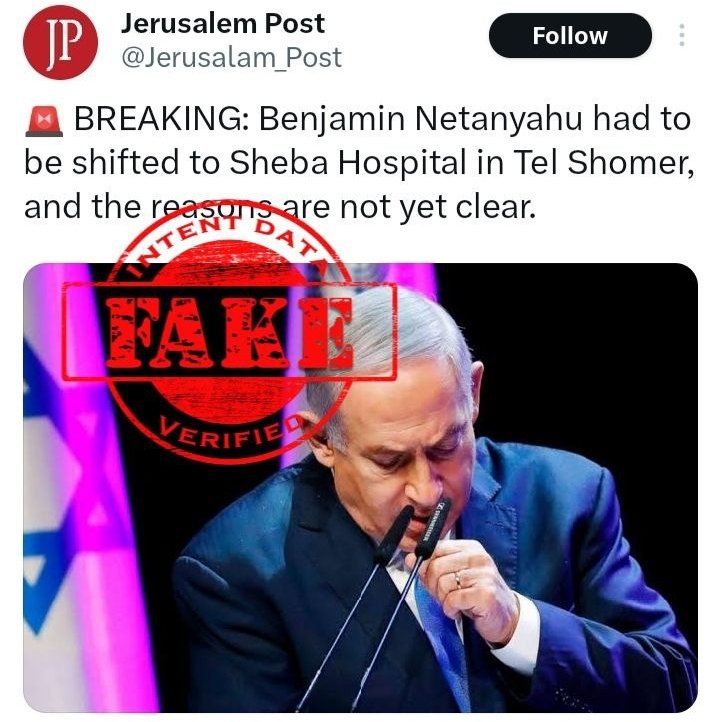 The Truth About the Health of Prime Minister Netanyahu
However, this tweet was wholly false and part of a misinformation campaign by some anti-Israel accounts. The Jerusalem Post confirmed that the tweet was not from them and that their official account is @Jerusalem_Post, not @Jerusalam_Post. The photo used in the tweet was from 2019 when Prime Minister Netanyahu had a routine check-up at the hospital.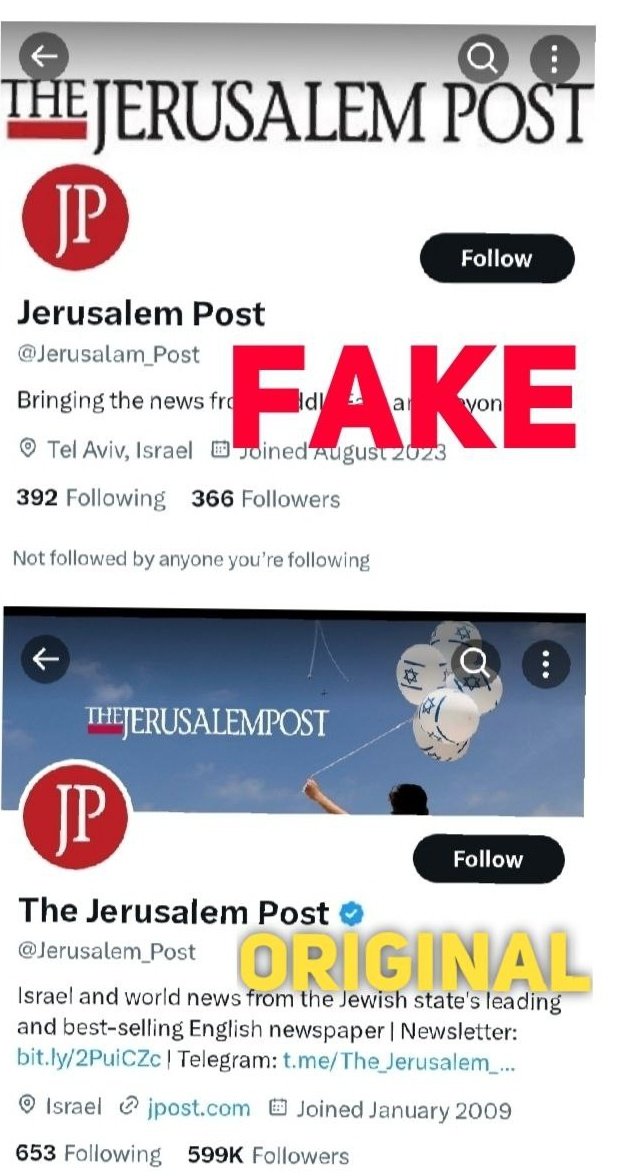 The fake account that spread the false news was later exposed as a Pakistani account that had changed its username and profile picture several times. The account was previously known as @Gen_Bakht_1857, which used to be @BongoMusalman, a Bangladesh-based extremist account known to spread hate against non-Muslims. The account has since been suspended by Twitter.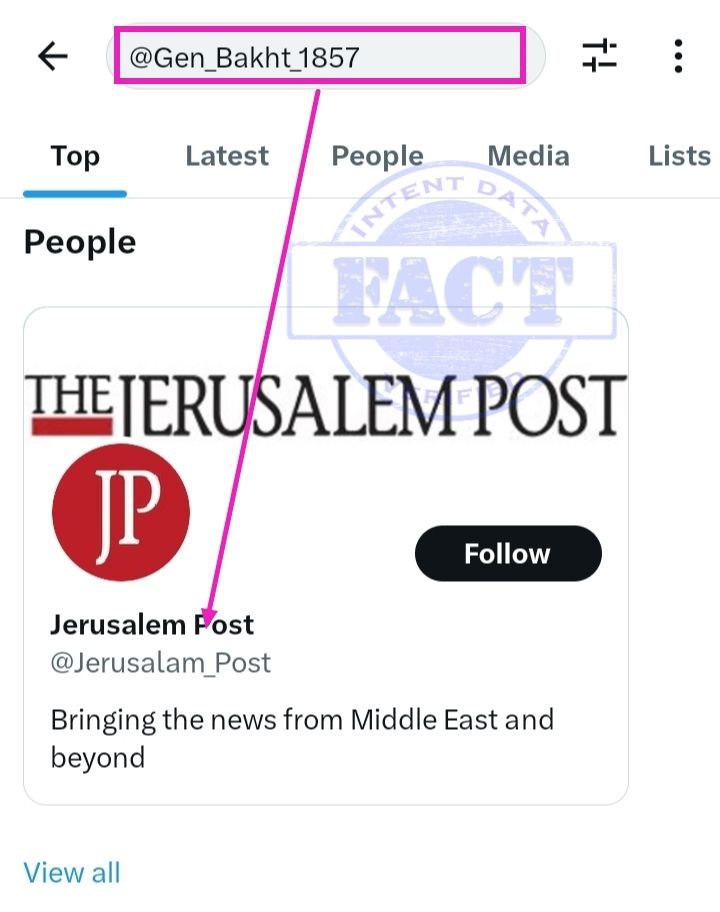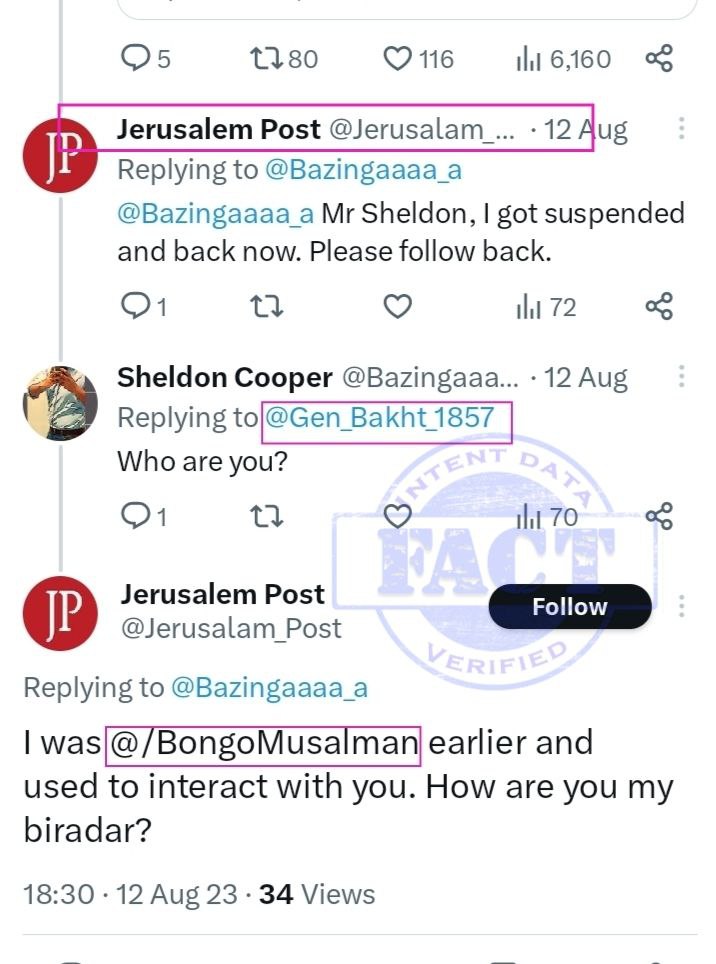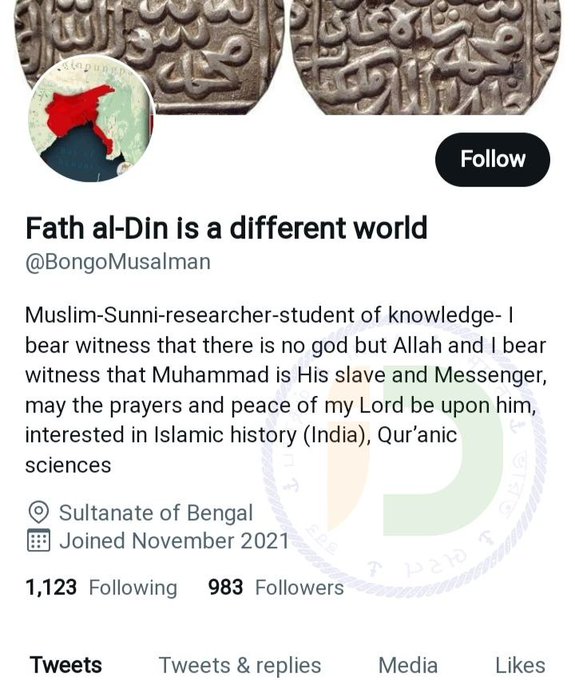 The Reality & The Intention
The motive behind this fake news was to create panic and confusion among the Israeli public and the international community amid the ongoing conflict between Israel and Hamas terrorists in Gaza. The fake report also aimed to undermine the credibility and legitimacy of the Israeli government and its leader.
The fact is that Prime Minister Netanyahu is well and following the situation and instructing authorities and civilians. He has been giving regular updates and statements on the situation and has vowed to continue the military operation against Hamas until they stop firing rockets at Israel.
Since this morning, the State of Israel has been at war. Our first objective is to clear out the hostile forces that infiltrated our territory and restore the security and quiet to the communities that have been attacked.

The second objective, at the same time, is to exact an… pic.twitter.com/MzKs7tfv4M

— Benjamin Netanyahu – בנימין נתניהו (@netanyahu) October 7, 2023
The Conclusion
Therefore, we can conclude that the claim that Netanyahu was hospitalized and the reasons were not clear is false and baseless. It was a part of a propaganda campaign by some anti-Israel accounts to spread misinformation and panic. Following a precise analysis and fact-checking, our team has reviewed the claim. You can refer to the findings of this inquiry in the Twitter thread below.
1165
ANALYSIS: Fake

FACT: Misinformation propaganda accounts from Bangladesh🇧🇩/Pakistan🇵🇰 are circulating #Fake news from #Israel claiming that Prime Minister of Israel Benjamin Netanyahu had to be shifted to Sheba Hospital in Tel Shomer, and the reasons are not yet clear.(1/4) pic.twitter.com/1iO1ZaMaAS

— D-Intent Data (@dintentdata) October 7, 2023
Claim: A tweet claiming that Israeli Prime Minister Netanyahu was hospitalized.
Fact: The tweet was false. Netanyahu is well and following the situation and instructing authorities and civilians.
Also Read: Manipur — Thounaojam Brinda Clarified She Quoted Arambai Tenggol, Meitei Leepun Wrongly as She Was Misinformed: Fact-Check